The plays not to be missed in the Theatres Parisiens Associes in 2013 – LifeStyle Oblikon
The pieces not to be missed in the Theatres Parisiens Associés in 2013
Nothing is more futile, more false, more vain, nothing more necessary than the theater.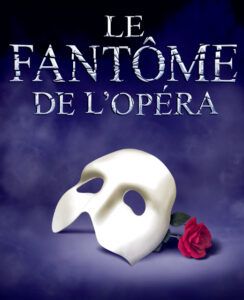 The theater is an indispensable entertainment. It is also a surprisingly singular place, where to share an emotion, lights go out and a curtain goes up. And in the capital, there are no less than 150 theaters, which offer you every day, great stories.
As a result, Oblikon regularly offers you demanding reviews, like the one for A tort et à raison, with Michel Bouquet at the Hébertot.
And among this multitude of theaters, some are easily recognizable thanks to a label: the Théâtres Parisiens Associés, which groups together about fifty private Parisian theaters, members of the Association pour le Soutien du Théâtre Privé (ASTP).
Here is a selection of plays exclusively from the program of the Théâtres Parisiens Associées, which we have seen and really appreciated.
So no more excuses and go to the shows !
Ça n'arrive pas qu'aux autres, at the Café de la Gare, until April 30
The visit of a country house, does not present any particular risk. Except… on the stage of the Café de la Gare, where between two totally uncontrolled skids, our four comedians will desperately try to rectify a situation, however critical ! And if this play finally put a face on madness ?
La Dame Blanche, at the Théâtre du Palais Royal, until June 30, 2016
Come and tremble in one of the most beautiful Parisian theaters, for this fantastic adventure, written by Sébastien Azzopardi and Sacha Danino. The special effects are amazing and the sets remarkable, in this interactive and original play. And Arthur Jugnot, as well as all the other actors, will make you spend an unforgettable moment in a particularly disturbing atmosphere;. particularly disturbing atmosphere !
Les Faux British, at the Théâtre Saint-Georges, until July 2, 2016
It is a successful adaptation of an English play in which real actors struggle with incredible energy and efficiency to play amateur roles ! But in the course of their performance, this merry band, though full of good will, will face as many disasters as coups de théâtre, and this, in a set of abracadabratic ingenuity… !
The Phantom of the Opera at the Mogador Theater, from October 4 to November 30, 2016.
The Phantom of the Opera is the musical of all the superlatives. 140 million spectators worldwide, the most continuously performed musical on Broadway, played in 25 countries, winner of 7 Tony Awards… it is difficult to miss the myth of Andrew Lloyd Webber. And for the first time, it will be played in Paris in the mythical theater Mogador.
J'aime beaucoup ce que vous faites at the Café de la Gare, from March 5 to June 7, 2016.
13th year and 4000th performance for this play which has become a must-see comedy on the Parisian stage. A play that will remind you – with humor – that it is always necessary to turn off your phone before saying "off the record" what you think of your friends…
Libres sont les papillons, at the Théâtre Rive Gauche, until May 29, 2016
Adapted by Eric-Emmanuel Schmitt and directed by Jean-Luc Moreau, this story is full of love and humor. It depicts the unlikely meeting between Quentin and Julia, brilliantly played by Julien Dereims and Anouchka Delon. And this story will irresistibly carry you away, thanks to the accuracy of its subject and the modernity of the situations played out.
Un Nouveau Départ, at the Théâtre des Variétés, until March 27, 2016
When one Christmas Eve, the charisma of Christian Vadim, upsets the charm of Corinne Touzet, they are far
to imagine what the originality of this encounter will bring out in them. A romantic and cheerful comedy, where tasty repartees, will also take the start.
Le Porteur d'Histoire, at the Théâtre des Béliers Parisiens, until May 1, 2016
Playing a story while telling it, is the original challenge of Alexis Michalik, the author and director of this wonderful story. Performed by five excellent actors, the plot is rich and full of twists and turns.
The audience is captivated by their journey through countries and eras until the final outcome.
Around the world in 80 days, at the Théâtre du Splendid, until April 30, 2016
Created in 2016 by Sébastien Azzopardi and Sacha Danino, this show collects awards like Jules Verne, the days ! And this disheveled race around the world, offers the spectators an incredible comedy of situation, without forgetting a decor, cleverly adapted to all these incredible adventures
If with such a program, you do not find good reasons to pass the doors of a Parisian theater associated, we can not do anything for you !